Sixth Annual Strong Roots Charity Cup
will be held on Friday, August 27 at the legendary Malone Golf Club.
Registration
Registration deadline is August 1, 2021.
Golf Registration Form
Become a sponsor for the golf tournament.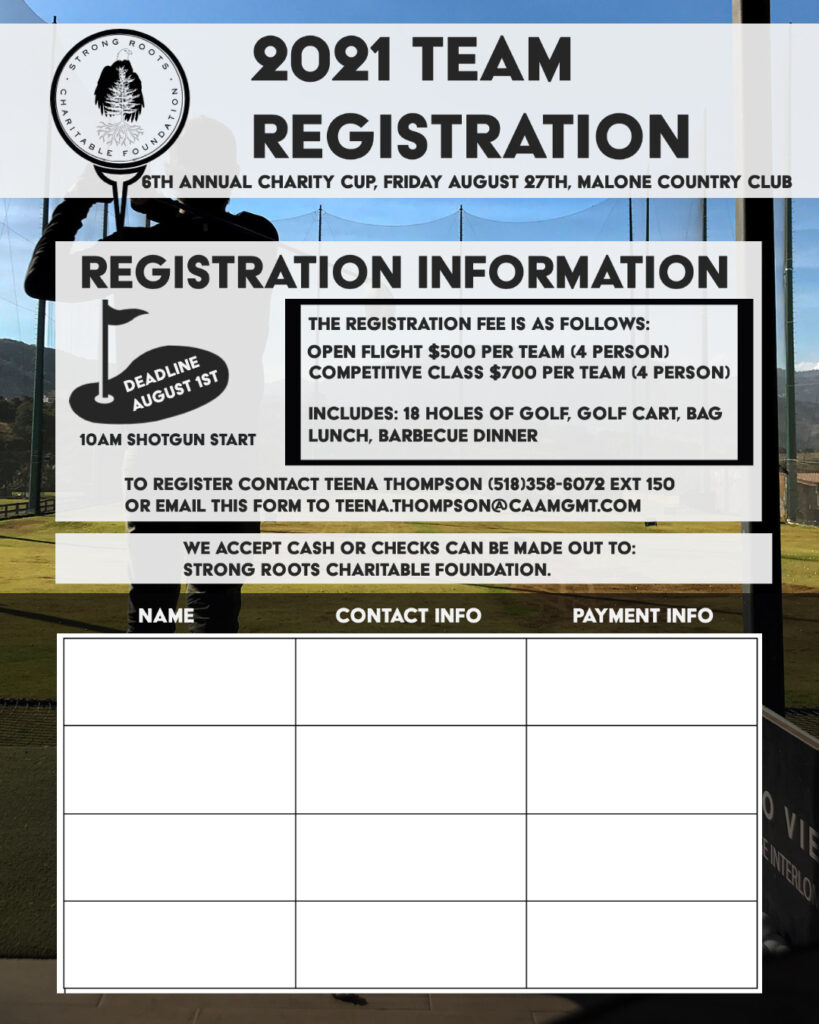 Location
Malone Golf Club
A premier 36-hole course, founded in 1903.
79 Golf Course Road, Malone, NY 12953
Proceeds to Benefit
100% of the net proceeds from this event will be donated to Strong Roots Charitable Foundation.
We are a 501(c)(3) nonprofit organization and your sponsorship may qualify as a charitable deduction for charitable purposes. Please consult with your tax advisors and/or the IRS to determine whether your contribution is deductible. EIN 81-3148228
Sponsorship Details
For more information or to secure your sponsorship, please contact
Chessie Thomas (518) 358-6072 x128
chessie.thomas@caamgmt.com