By Sam Laskaris
Local Journalism Initiative Reporter
Windspeaker.com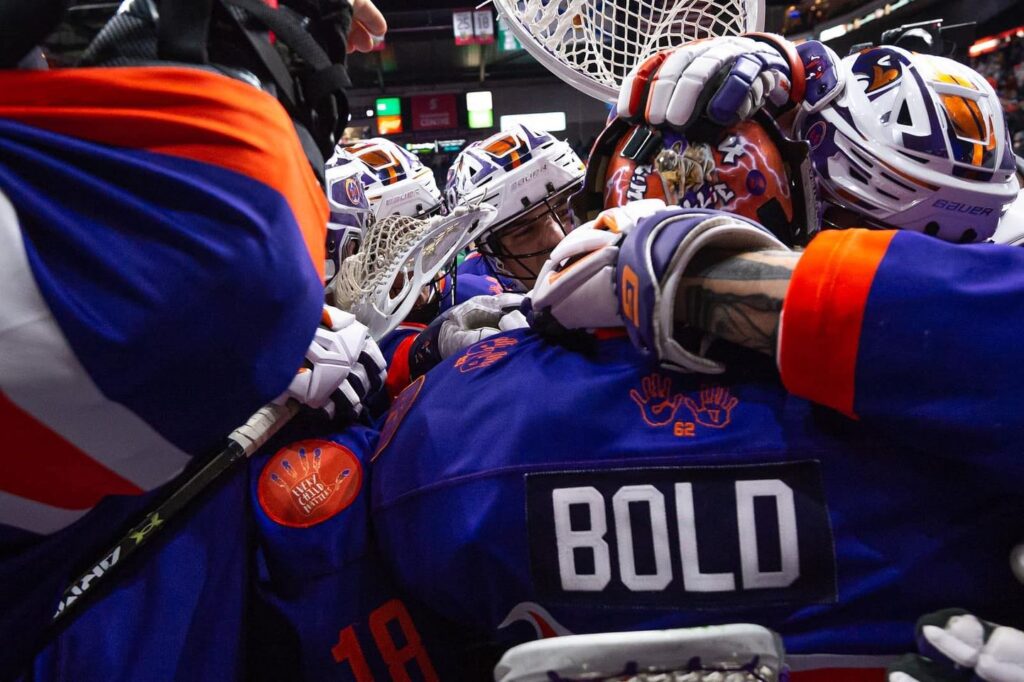 The Mohawk community of Akwesasne in eastern Ontario is making plans to welcome some of the top lacrosse players around.
Three clubs that participate in the National Lacrosse League (NLL), the world's top professional box lacrosse circuit, will head to Akwesasne to play some exhibition games next month from Nov. 11 to Nov. 13.
Taking part will be the Halifax Thunderbirds, San Diego Seals and the Las Vegas Desert Dogs, an expansion franchise preparing for its inaugural campaign which begins in December.
The squads will play two games each in Akwesasne. All matches will be staged at the A'nowara'ko:wa Arena.
The 1,500-seat facility is located on the Ontario side of Akwesasne. The Mohawk community extends into the province of Quebec and also the state of New York.
Officials from the Strong Roots Charitable Foundation are hosting the exhibition tournament.
Photo is from the Facebook fan page of the Halifax Thunderbirds, who will be playing exhibition games in Akwesasne in November.